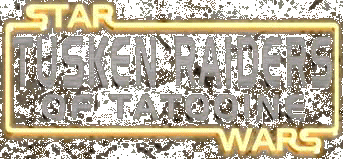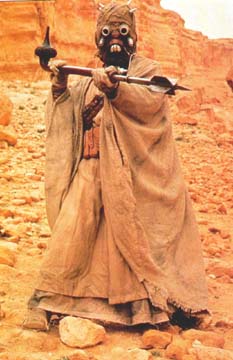 Everything you always wanted to know about Tusken Raiders but were afraid to ask.

- - THIS SITE IS BEST VIEWED AT 800 x 600 AT FULL SIZE - -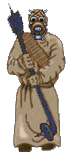 LAST UPDATED: 02 APRIL 99
PAGE CREATED: 12 DECEMBER 98

Please feel free to email me with any comments, suggestions, or complaints. Some page graphics were created by Scott Moore. Please email him if you are interested in his work.

Disclaimer: Star Wars and all related characters, trademarks, and graphics are all property of Lucasfilm Ltd. View the Source List for additional copyright information.